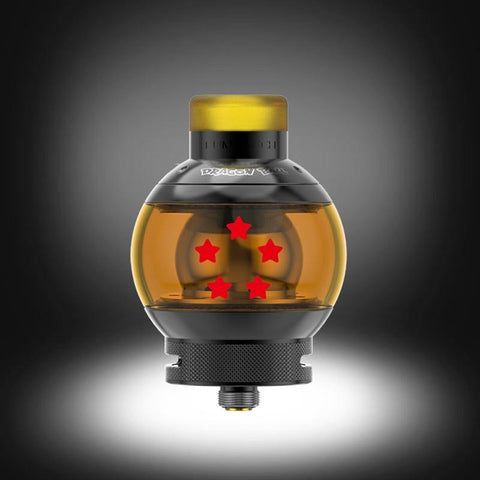 Fumytech - Dragon Ball V2 RTA
Pickup currently unavailable
Fumytech Dragonball RTA V2
This self-winding tank stands out visually from the crowd. Its cozy, pretty bulbous glass is sufficient for a volume of 5.5 ml of liquid. The Dragon Ball V2 really wants to pretend to be the fireball of a little kite. That's why the kite also needs a convincing winding deck. The winding deck is not only generously designed, it can also be used to wind single or dual coils.
To fill up the liquid, the top cap can simply be pushed to the side. The airflow is at the lower end of the tank. The manufacturer recommends winding coils with 0.1 to 0.5 ohms. The Dragon shows its strongest side at 50 watts to 200 watts. Then the dragon spits steam.
Just get the dragon ball home.
Technical details
Height: 46.5 mm
Diameter: 35mm
Filling volume: 5.5 ml
Winding deck for: single and dual coils
Material: 304 stainless steel
Included:
1 Fumytech Dragon Ball V2 RTA
1 replacement glass
4 pre-made winding wires
9 sealing rings
1 spare parts
1 instruction manual