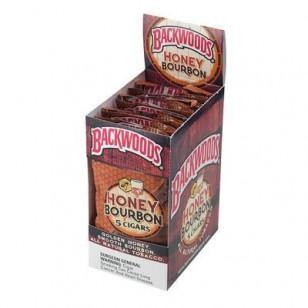 Backwoods Blunt Honey Bourbon
Pickup currently unavailable
Introduced in the USA in 1981, these "wild" ones became a bestseller and are now considered one of the most successful brands in the flavored cigar segment worldwide. Previously available in 4 flavors, the backwoods produced in the Dominican Republic have been available in Germany since 2010 in the two most popular flavors: Caribe (formerly Wild Rum) and Authentic (formerly Aromatic).
They stand for uncomplicated, authentic smoking pleasure. The rustic appearance is characteristic, they are supposed to look like "rolled yourself". The insert consists of a mixture of imported tobaccos from different countries. The deposit is wrapped in a 12-month-matured Connecticut Broadleaf wrapper, which gives the cigar a particularly gentle, pleasant taste. Made from 100% natural tobacco. An airtight foil pack of 5 has been specially developed to preserve the special moisture content and freshness of the.
Smoking kills! Tobacco is a drug and can be addictive!
No sale under the age of 18.

Cannot be paid by credit card (Visa, Mastercard)!
No sale under 18!