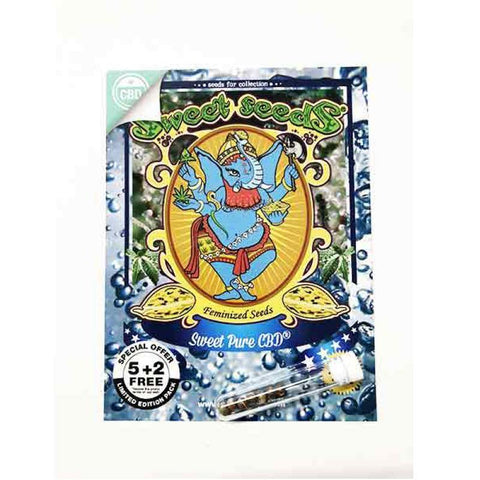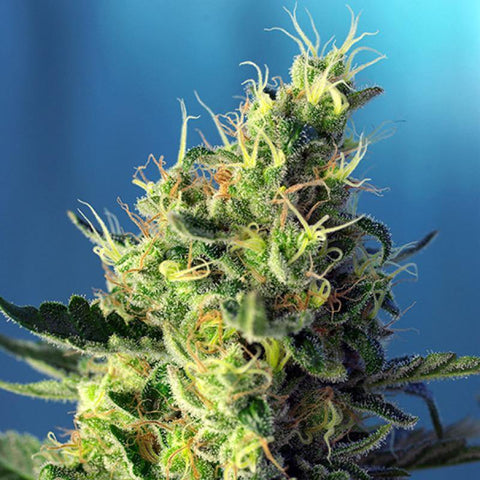 Sweet Seeds - Sweet Pure CBD seeds 5 + 2pcs. Feminized
Pickup currently unavailable
The first "pure CBD" cannabis strain from the Sweet Seeds® seed bank, with very low THC levels, below 1%, and high cannabidiol (CBD) content, it was specially developed to meet the needs of therapeutic cannabis users who do not want to experience the psychotropic effects of THC.
The THC: CBD ratio of Sweet Pure CBD® (SWS65) is about 1:15 - 1:20, with THC values between 0.4-1% and CBD values between 8-15%.
This strain is the result of two generations of self-pollination (S2) of a clone rich in CBD with ancestor of the Diesel family.
The aroma of this variety is sweet and fruity with citrus notes of mandarins and interspersed with a light fresh hint of cypress.
The structure of the plant is indica-sativa hybrid; Sativa predominant.
Variety SWS65
Indica: 40% / Sativa: 60%
THC: 0.4-1% CBD: 8-15%
THC: CBD ratio: (1: 15-1: 20)
Indoor production: 400-500 g / m2
Outdoor production: 375-600 g / plant
Indoor flowering: 9 weeks
Outdoor harvest: end of September